Assalaamu Alykum Zoyans,
This is a very important section of the Zoya Community and will be a clear way for us to receive product suggestions from the community. Please use continue to use this category to share ideas and needs for the app and your experience with Zoya so we know what to build next.
If you see a suggestion that you'd like to see us prioritize, vote on it. To vote on an idea, click on the vote button on the top left corner of the discussion right next to the name of the idea.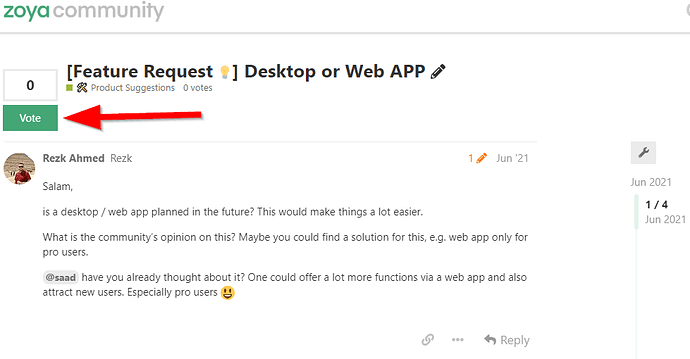 To report a bug/technical issue, please use this form.