Salam guys,
I have recently started job and my company offers limited 401k match through Sentry Insurance, who unfortunately do not have the option of Self directed accounts. They do offer a couple of equity funds option: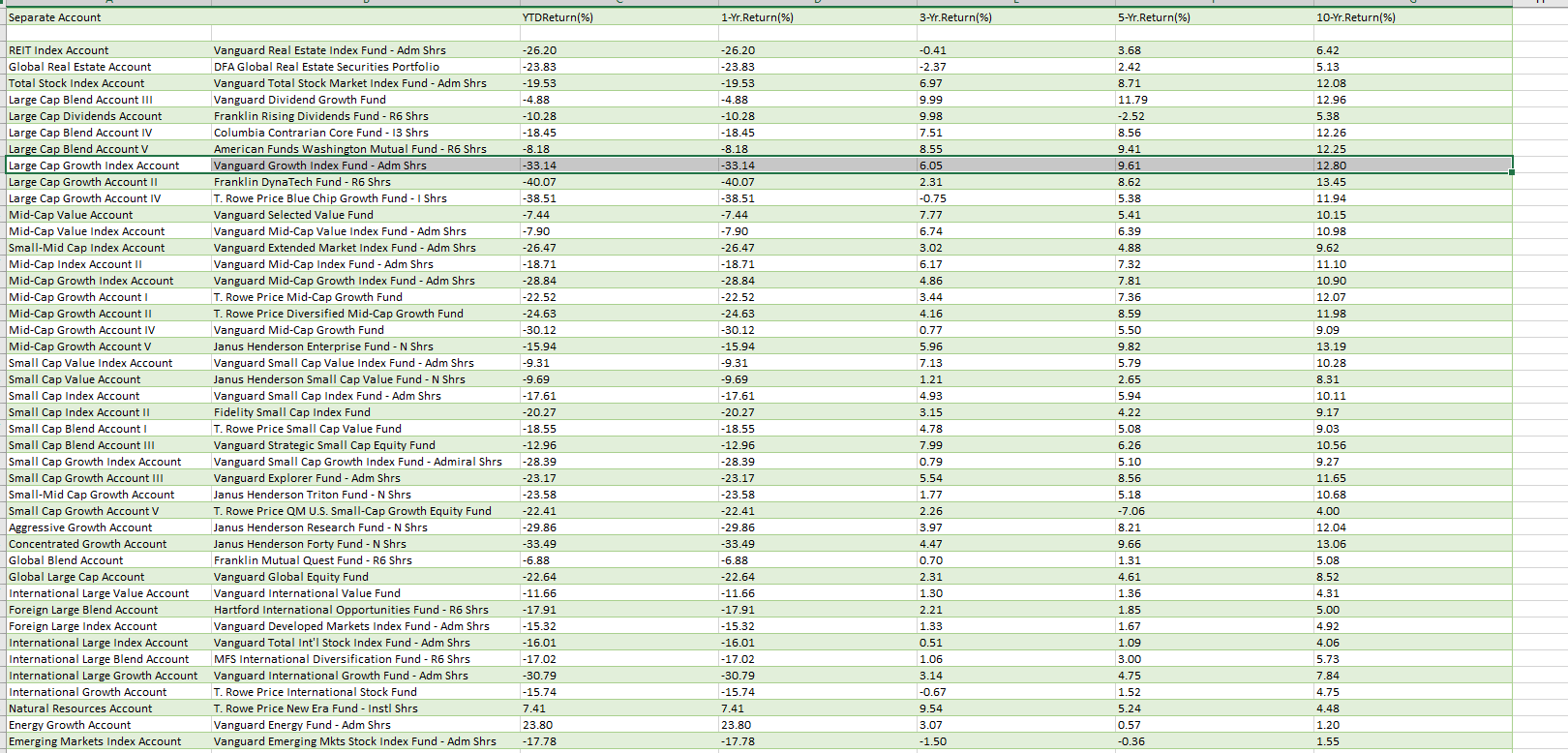 I am inclined towards the highlighted fund i.e., Vanguard Growth Index Fund - Adm Shrs (has a lot of shariah compliant shares).
But let me know if you guys know of any of these funds that are more shariah compliant (and are better in returns

).
Of course, I would have to cleanse the earnings of whatever percentage is not compliant.
Look forward hearing back from at least some of you.
Thank you - JazakAllah
Mohammad Imad