Just sharing my public penny stock picks I've been sharing in other forums.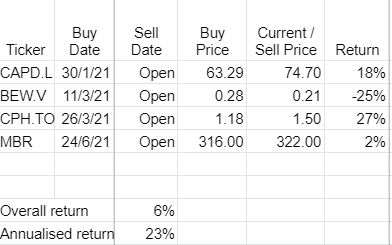 Doing OK, nothing amazing.
Nothing new to mention. Still holding.
As usual, penny stocks like these are high risk, can drop 30% the next day for no reason, and can go to zero. So be careful, and none of these are recommendations…they are just ideas that I have invested in among others.